PASS FESTIVAL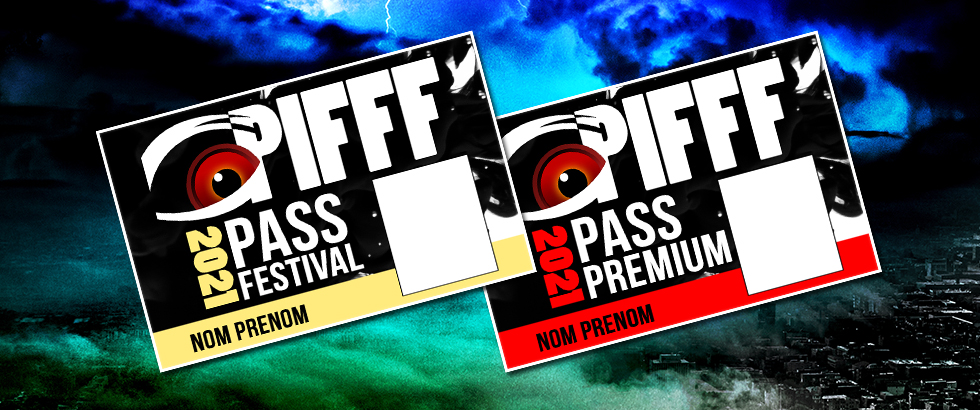 The Festival PASS allows you to attend all the screenings of the 10th PARIS INTERNATIONAL FANTASTIC FILM FESTIVAL.
The PASS and the PASS+shirt includes:
Guarantee of access to all screenings of the festival, even if fully booked.
Privileged access by the "PASS line" for all screenings, including the opening and closing nights.
The Premium PASS (only 26 available) includes:
Reserved access to the first row of the mezzanine. No need to arrive 1 hour in advance, the best seats of the Max Linder Panorama will always be accessible.
The PIFFF 2021 t-shirt, which is made in limited edition.
And the T-shirt collector for this 10th edition is available in pre-order.
Billetterie Weezevent