While we are finalizing the program, we would like to share some exciting news about the next edition that will take place from December 6 to 12 at the Max Linder Panorama.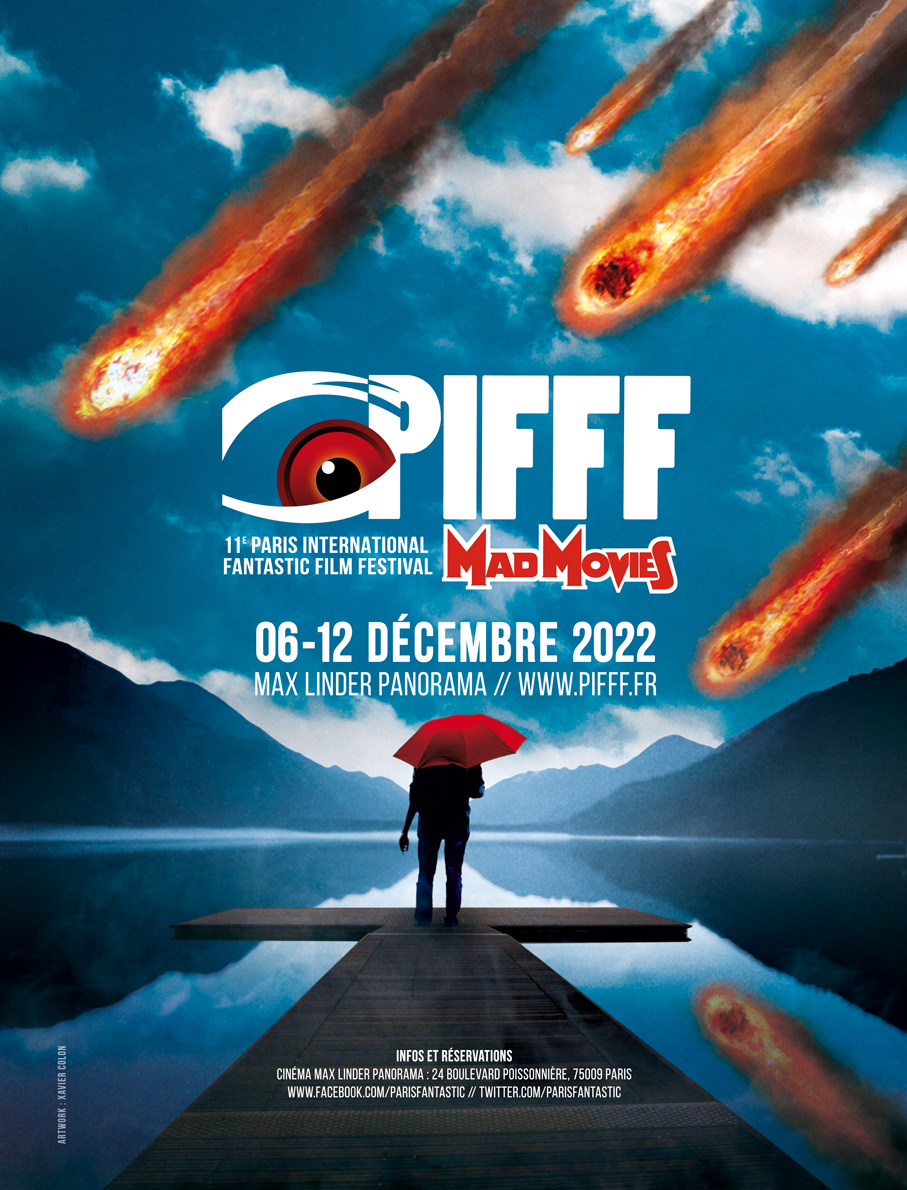 The Festival Pass are now on sale right here.
Let's have a peek to the first twelve films selected for this year. Our team has once again outdone itself to bring you the best of the genre cinema of 2022, across the generations.
There's no better way to start the festival than with SHIN ULTRAMAN by Shinji Higuchi. After SHIN GODZILLA and EVANGELION: 3.0+1.0: THRICE UPON A TIME, this third part of the "SHIN JAPAN HEROES UNIVERSE" project, initiated by Hideaki Anno, revisits the timeless and key figures of Japanese Science Fiction.
Next, we've picked films made by seasoned veterans such as Ryûhei Kitamura (DOWNRANGE) and Neil Marshall (THE DESCENT, HELLBOY); the latest feature films from PIFFF regulars Justin Benson and Aaron Moorhead (SPRING, THE ENDLESS), Lucile Hadzilhalilovic (INNOCENCE, ÉVOLUTION) and Kurtis David Harder (SPIRAL), and above all, the most promising works of tomorrow's most talented directors. 
Since the beginning of the PIFFF, you had the opportunity to see films outside of the fantastic scope, but which have always had that little "je-ne-sais-quoi" that spices up the program, like Jallikattu, Bodied, or Nightcall. We have therefore decided to create the Séance Parallèle, a new section dedicated to these "non" fantastic films, but which never cease to surprise us.
And as that does not happen every day, we will celebrate during the festival 50 years of love between the iconic Mad Movies magazine and the fantastic genre.

SHIN ULTRAMAN - Shinji Higuchi - OPENING CEREMONY ⭐️
JP, 2022
Japan is attacked by galvanised Kaiju, but luckily Ultraman is on the watch. Directed by Higuchi and written, co-produced, and co-edited by Hideaki Anno, the film propels their SHIN GODZILLA conceptions into psychedelic boundaries.

THE PRICE WE PAY - Ryûhei Kitamura
USA, 2022
After an armed robbery that goes wrong, a gang finds refuge in an old isolated barn. Bad idea. Our beloved bad mannered Kitamura is back, pursuing his United-States tour with a taste of joy and BBQ.

HUESERA - Michelle Garza Cervera
MX, PE, 2022
Valeria is pregnant at last. Her body changes and it's dirty. In this breathtakingly mastered first feature film, with a wickedly beautiful image and soundtrack, any anxiety linked to parenting comes to life.

SOMETHING IN THE DIRT - Justin Benson & Aaron Moorhead
USA, 2022
Two neighbors try to understand a series of paranormal phenomenon, and get lost in a conspiracy maze. The Benson / Moorhead duo explores the limits of mental confinement with implacable sagacity.

EARWIG - Lucile Hadzihalilovic
FR, 2022
A young girl with ice teeth finally gets to leave the house where she is detained. An irresistible invitation to nightmare, especially coming from a filmmaker at the top of her art. 

H4Z4RD - Jonas Govaerts
BE, 2022, FRENCH PREMIERE
Driving his big pimped out car, Noah has to extricate himself from a cataclysmic day. When the redneck verve of screenwriter Trent Haaga meets Belgian trash, the result is bound to leave skid marks and stains.

INFLUENCER - Kurtis David Harder
USA, 2022, EUROPEAN PREMIERE
Thailand, its idyllic landscapes, its expatriates in search of oblivion, its mysterious disappearances. Following his nerve-wracking movie Spiral, Kurtis David Harder strengthens his stage play and challenges our era with equal relevance.

CANDYLAND - John Swab
USA, 2022, FRENCH PREMIERE
A lost soul joins a group of prostitutes close to the petrol station, whilst dead bodies pile up. The kind of movie that leaps lightly across a thematic minefield. The kind of movie to leap across a minefield and drink a gallon of gasoline to piss in your campfire.

THE ELDERLY - Raul Cerezo & Fernando Gonzalez Gomez
SP, 2022, FRENCH PREMIERE
The heat wave in Madrid is stronger and stronger, and the elderly are drifting away. The scenario crushes together all the burning themes of contemporary Spanish genre cinema, the stageplay adds a pinch of macabre.
V/H/S 99 - Johannes Roberts, Maggie Levin, Flying Lotus…
USA, 2022
After the wild V/H/S 94, this new anthology reflects on the fear of a new era and an audit of its pop cultural markers. Anti-nostalgia on a bed of vile creatures.

GLORIOUS - Rebekah McKendry
USA, 2022, FRENCH PREMIERE
Wes is still processing a breakup when he finds himself trapped inside a petrol station bathroom with a deity communicating with him through a glory hole. A gory psychoanalytical odyssey.

THE LAIR - Neil Marshall
UK, 2022
Lieutenant Kate Sinclair's aircraft is shot down in hostile territory. Her only chance to beat a strategic retreat? A Soviet bunker infested with indescribable creatures. Halfway between Dog Soldiers and The Descent, Marshall delivers the ideal midnight session.